Apple products are famous for its privacy and security features as the company builds the privacy of its products at the forefront. Many of the security features are there on every iPhone which makes the phone unique from others if you are aware of them. One of the most important security features is Find my iPhone app in Apple smartphones.
Back in the year 2019, in iOS 13 Find My Friends and Find My iPhone apps were merges into one application named "Find My". Now at WWDC 2020 conference on 22 June 2020, the company is possibly going to reveal its new version iOS 14. We have to wait a little more to find out how iOS 14 Update will change the working of Find My.
Find My is used to find anything you want to find via your iPhone.
Find My iPhone:
This is the most famous security feature by the Apple incorporation in iPhone and other Apple products. The company provides this service via an application and on the iCloud website.
In iOS 8 and it's older version users can download the application from App Store without any charges. Later on from iOS 9, the company makes the application by default integrated with its operating system for all devices.
App features:
If you lost your Apple device then don't worry. You can search it in one touch from your iPhone, iPad, iPod touch, Apple Watch, and Mac. The application allows you to perform the following functions:
1- Find the device:
If you are looking for some answers for how do I find my iPhone? So, now you can easily find out your device if it was stolen. This App will show you the exact location of your device on a map.
One of the most exciting features of the app is that it provides you the route towards your lost device and further it gives you the option to go on a car, a walk-on, Public transport, or booking a ride. Also, you can use Find My iPhone from computer or MAC via iCloud to locate your device.
2- See on Maps
If you have more than one device which are using the app. You can see all your devices on a map and this app lets you track that all your devices are at a safe place. Some of the devices will mark the location on the map when their battery is critically low. 
3- Play sound
What if You have lost your device and you are sure that it is near you or any other place nearby. This app lets you play a sound so someone can listen to the sound to find the Apple device.
4- Lost mode 
Find My iPhone app allows you to lock your lost device and track the location to find out. After put in the lost mode you can show a message with your contact number. So, if someone found the device, he/she can contact you. during this mode, the phone will be locked and nobody can access your private information.
5- Erase data
If you have lost your iPhone, iPad, or Mac and can not able to recover it. All you will do is nothing but wait. But thanks to the Erase Data feature in Find My iPhone app, now you can erase your important data from the device. Later if you have a backup on iCloud, you can retrieve all your data.
6- Activation Lock
Activation lock is generated with Find My Location app. When we enable this app it will automatically turn ON. You have to make sure to enter an Apple id and password to erase data or to retrieve the data.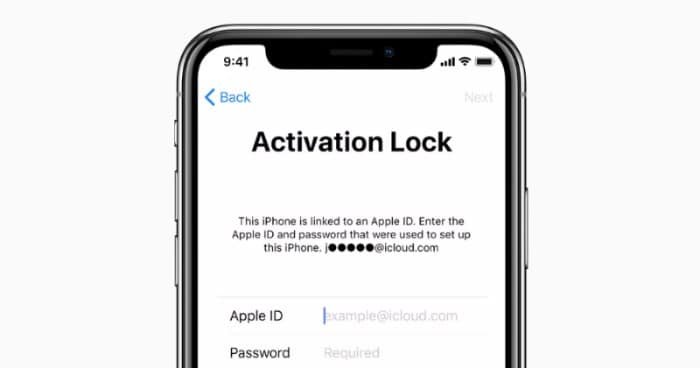 How to enable Find My Application on your device:
To protect your device to lose enable the application it will allow you to see your device from iCloud or other iOS devices.
First of all turn on location service on your iPhone go to>settings> click on privacy> Turn on location service > click on find iPhone and mark the while using the app.
Then open the settings menu and click on your account where (apple id, iCloud, iTunes & app stores) are mention> Click on share my location.
Most people ask that How accurate is find my iPhone. Well, we tell you that this iPhone application is worth a try and after that, you are gonna love it. If you have something to share with us, do tell us in the comments!